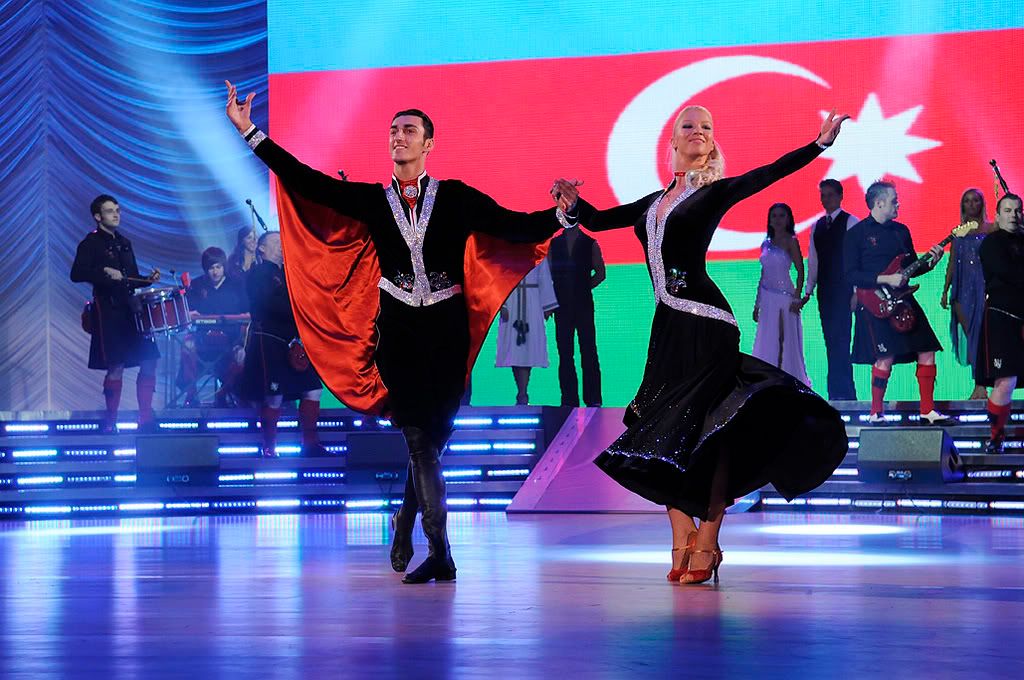 Oh God! What an amazing evening it was! We are on the 5th place!!! Thank you for all your support!! If it weren't for you we don't even know where can we be! It's your votes and your support! Thank again to you, guys!! We love you!!
FELLOW EUROPEANS! DEAR FANS!! EVERYBODY WHO'S WITH US NOW, WHO TRULY BELIEVES IN US!! THIS SATURDAY AT 21 CET (20.00 BST) WATCH LIVE BORADCAST OF EDC 2008! YOU WILL HAVE ONLY 15 MINUTES TO VOTE! YOU CAN SEND SMS AND VOTE FOR US IN YOUR COUNTRY BY NUMBER THAT WILL BE ANNOUNCED DURING LIVE BROADCAST– 04 AZERBAIJAN!!!!
An hour before we will be on the stage of EDC 2008 - final video of performance preparation. All our rehearsals in one video. Thank you for all your support, for all you've done for us! It's the most important show in our life! Don't forget to vote for 04 Azerbaijan. Thank you, guys!!!


Something in past…

All our preparation and trainings in USA, Italy and Azerbaijan. Our music decision and beautiful The Phantom of the Opera – music for all the time, for all the love in whole world. The true story of our love – we and the dance, always together, forever young. Our practice in Kyiv, press-conference before leaving to Glasgow in Baku. Amazing days in Glasgow – walking, talking, training, taking pictures in the streets. Rain, rain, rain. Interesting people and great couples are here with us. Rehearsals every day, press-conferences, new steps in our dance, new stage, new and very clear understanding of ourselves. And that decision that will change our life forever – our decision to get married in case of victory on Eurovision Dance Contest 2008.

Something in future…

We are very nervous and very sure at same time. We love to dance. We love each other. We love you people that support us. Thank you for all you support! This evening we will need it the most! Be there for us! Don't forget to vote! OUR NUMBER is 04!! Watch the Eurovision Dance Contest today at 21 CET and please, please, please help us to make our dream come true!

Guys, it's our last post before the show today in Glasgow! It was a hell of the ride for us since our very first decisions to take part in Eurovision Dance Contest.




Vote for us - Azerbaijan 04!!!!
Do you want to know how we spend our days backstage? We've got new video for you!!
We've done a couple interviews after the main rehearsal in Glasgow. Go and watch it!

We've got amazing time on the stage! Hidden camera video from one of our fans!
Tomorrow you will defenetly see a new element during live broadcast! We saved it for live on stage only!


Some quick news!